With Sangoma's acquisition of Digium in 2018, they have been making continuous updates to the Digium/Sangoma Switchvox and one of the significant pushes they have been doing is the softphone functionality, and the Sangoma Phone 3.4.0 Update is no exception.
For example, you can now with the proper SIP trunk setups, perform SMS messaging right from the desktop application, in addition to intraoffice chats. A massive productivity saver.
Sangoma Phone
The Sangoma Phone for desktop is available for Windows and MacOS, and is available at no additional charge for Switchvox users with an active subscription. You can always get the current version from here.
Single Click Calling
With some of the recent updates, you can use the Sangoma Phone to initiate click-to-dial with an existing desk phone. Under the settings select "register as 'tel:'.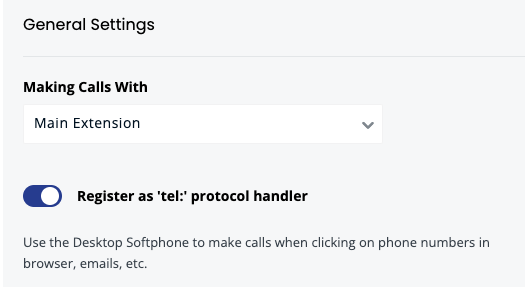 Another cool side effect is if you select "Making Calls With" and you select your physical SIP phone when clicking on a 'tel:' link your desk phone will ring automatically. No fancy call rules are required.
Unfortunately, not all websites have their phone number set up as a 'tel:' link. Luckily we can add a browser extension to help us do that. One such browser extension for Firefox is "Telephone Number Detection" https://addons.mozilla.org/en-US/firefox/addon/telephone-number-detection/ And for chrome: https://chrome.google.com/webstore/detail/telephone-number-detectio/oolkfddhhccdciigjigaghblnlkbgjki
These browser extensions will search a webpage for a phone number and insert the required 'tel:' link around the number. It will even optionally rewrite existing links such as 'call:' and 'dial:' to the 'tel:'. This small combination is much more powerful and useful than the old Switchvox Dial plugin. (Note: the links on the Switchvox Admin page no longer point to a valid destination for these apps. Perhaps they have been quietly laid to rest, as I can no longer find them in the browser stores either. R.I.P.) Seriously they sucked and were not very practical. But now you can make the click-to-call function work with 1 click, not 3 like you had to before.
Queues
And now with the recent update to 3.4.0 users are able to see "Queues". If you have not already downloaded the update you should do so immediately. Here is the current change log https://help.sangoma.com/community/s/article/Desktop-Softphone-Release-Notes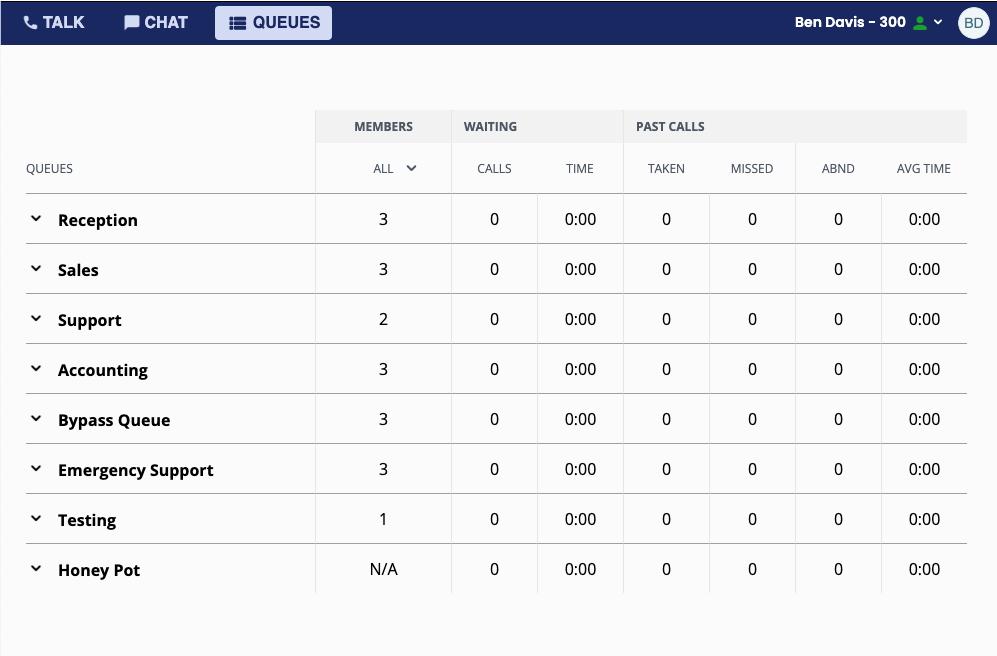 If you operate or manage a group of users, especially remote workers, it is sometimes difficult to assure that they are paying attention to callers in queues. By assigning users the permission to have "Detailed View" or "Call Control" your end user does not need to have a separate browser window open with the Switchboard just to get an overview.
Your agents are also able to log out of queues, or set their pause right from the Sangoma Phone Desktop app. This makes it even easier for agents to jump into queues that need some more help due to higher call volumes

If the Agent has Call Control permission on a queue, they can log any member out of that queue. This is useful for managers and supervisors that might need to log out a user that has forgotten.
SMS Messages
While this was released a few versions ago, it can be useful for some organizations that deploy SMS/MMS as a communication method with their customers. This solves one of the issues with smaller organizations, of how to use SMS for business without needing to integrate it with their CRM/ERM or some other system.
Under the Chat button simply select SMS and enter the contacts phone number to message with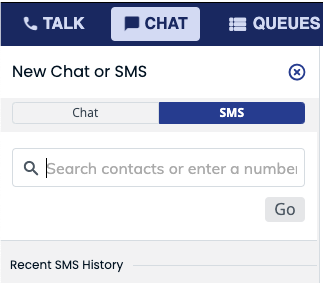 This does require special SIP trunking to allow for SMS/MMS messaging in the Sangoma Phone App. Please contact our sales department if you would like to start using this feature.
There are a few drawbacks to the SMS messaging on the Softphone. Notably, you can not use it in the Sangoma Mobile app. Instead, you must install the Switchvox Chat app, to be able to message clients on the go. While this is a working solution, it could be better on Sangoma's part to at least integrate the messaging into the Sangoma Mobile app, which may or may not be possible as Sangoma no longer directly develops the Mobile app, and is technically using a white-labeled mobile soft phone from acrobits which may impose limitations to uniquely Switchvox features. Still, it is one of the drawbacks and is not very intuitive or discussed by Sangoma documentation on how to get SMS functionality from your Switchvox while mobile. Solution: Download Switchvox Chat for mobile https://support.digium.com/s/article/How-do-I-Use-Switchvox-Chat-for-Mobile
Call Pop-Ups and your CRM
What is a call pop-up? Well, it's a generic term used for when an application is able to send information to another service, that takes action on the received information, typically in the form of an application "Pop Up" that lets the user know that call has taken place.
This is most useful for integrating with a CRM. This is specifically useful if you have a custom CRM or CRM that does not have direct integration with the Switchvox such as SuiteCRM or Freshsales for example.
The process is rather simple, Enable the "Call Pop Up" and modify the URL string to point to your CRM. Most CRMs allow some form of a custom page to be displayed and accept URL parameters to filter the results.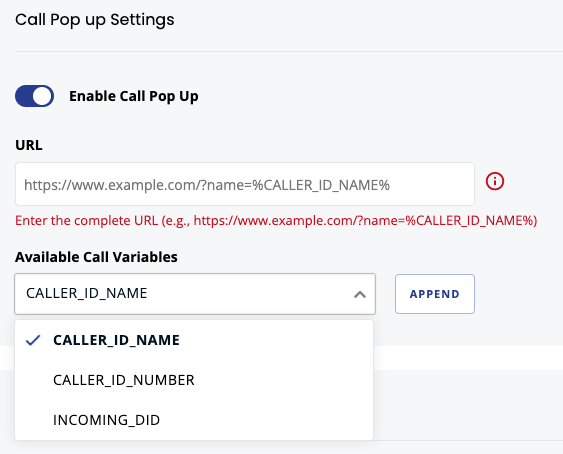 For example, we use SuiteCRM internally, and when calls come in they are directed to our CRM server to create a popup for the logged-in user, that displays the client's contact information if it is present. From there we can easily disposition a call take notes, and even open a support ticket if needed.
This may sound like a trivial thing, however, in the past, you would have to use this functionality of a call popup you had to use the Switchvox real-time Event Triggers to accomplish the same task. And that would have to be processed for every call. Event Triggers have their space and are wonderful for the issues they solve. However, now we have a better way to allow specifically call pop-ups for end users. Many CRMs already support the process of opening a dialog using the URL parameters so check your documentation.
Conclusion
Some of the recent updates to the Sangoma Phone for the desktop have been small settle features that when combined bring out a flexible power of integration and workflow improvements. If you are interested in enabling SMS functions or integrating with your CRM, we are here to help, feel free to reach out to our sales team @ 1.855.252.8788.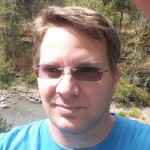 Ben has been building VoIP solutions for over 15 years, has over 25 years of Linux administration experience, and enjoys problem-solving. When he is not coding something in Python, or tinkering with some project, you can often find him wandering through the forests and parks of the Pacific Northwest enjoying waterfalls, trails, and animals.